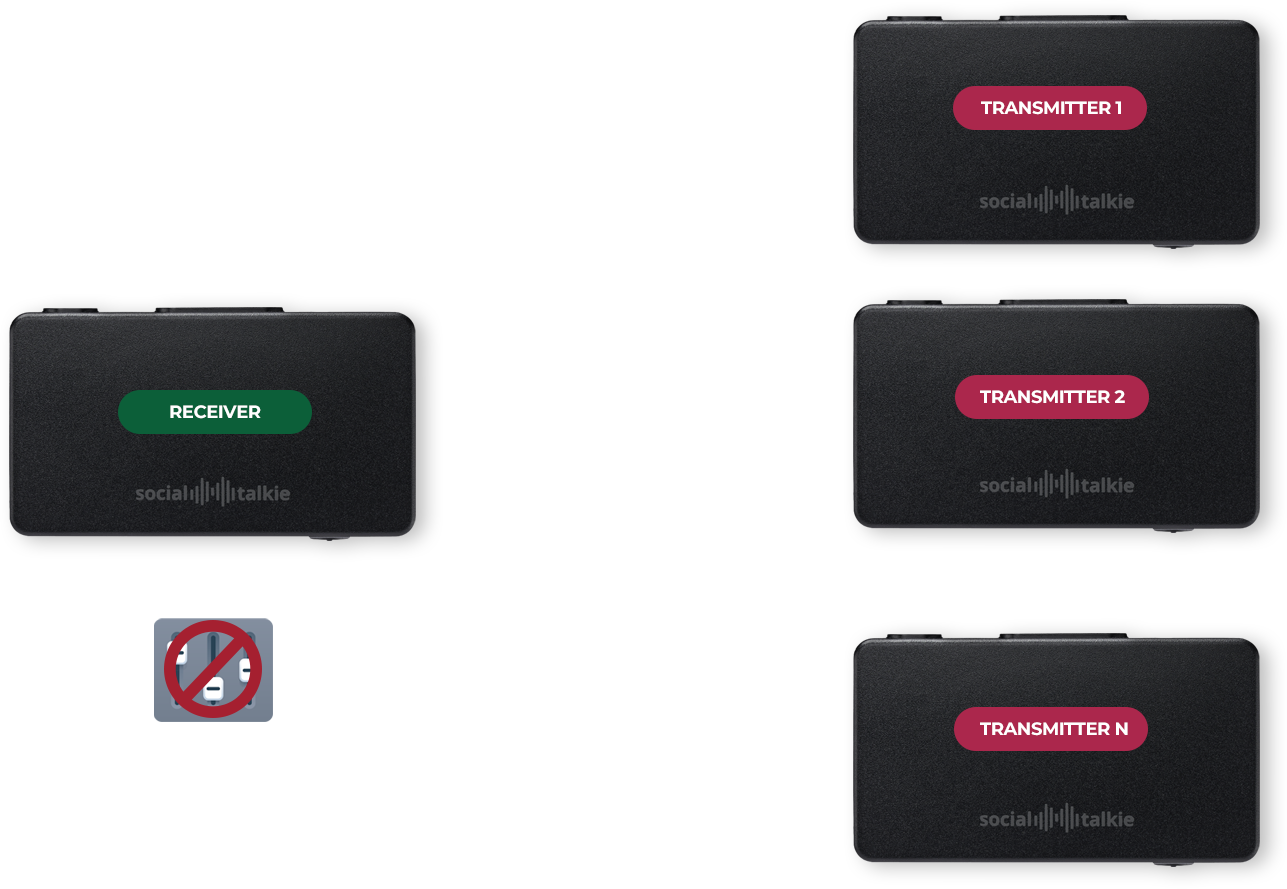 With Social Talkie, you can connect two or more transmitters to multiple receivers.
Typically, recording sound from multiple mics requires audio mixer console,
but with Social-Talkie, you can record from several mics without audio mixer console.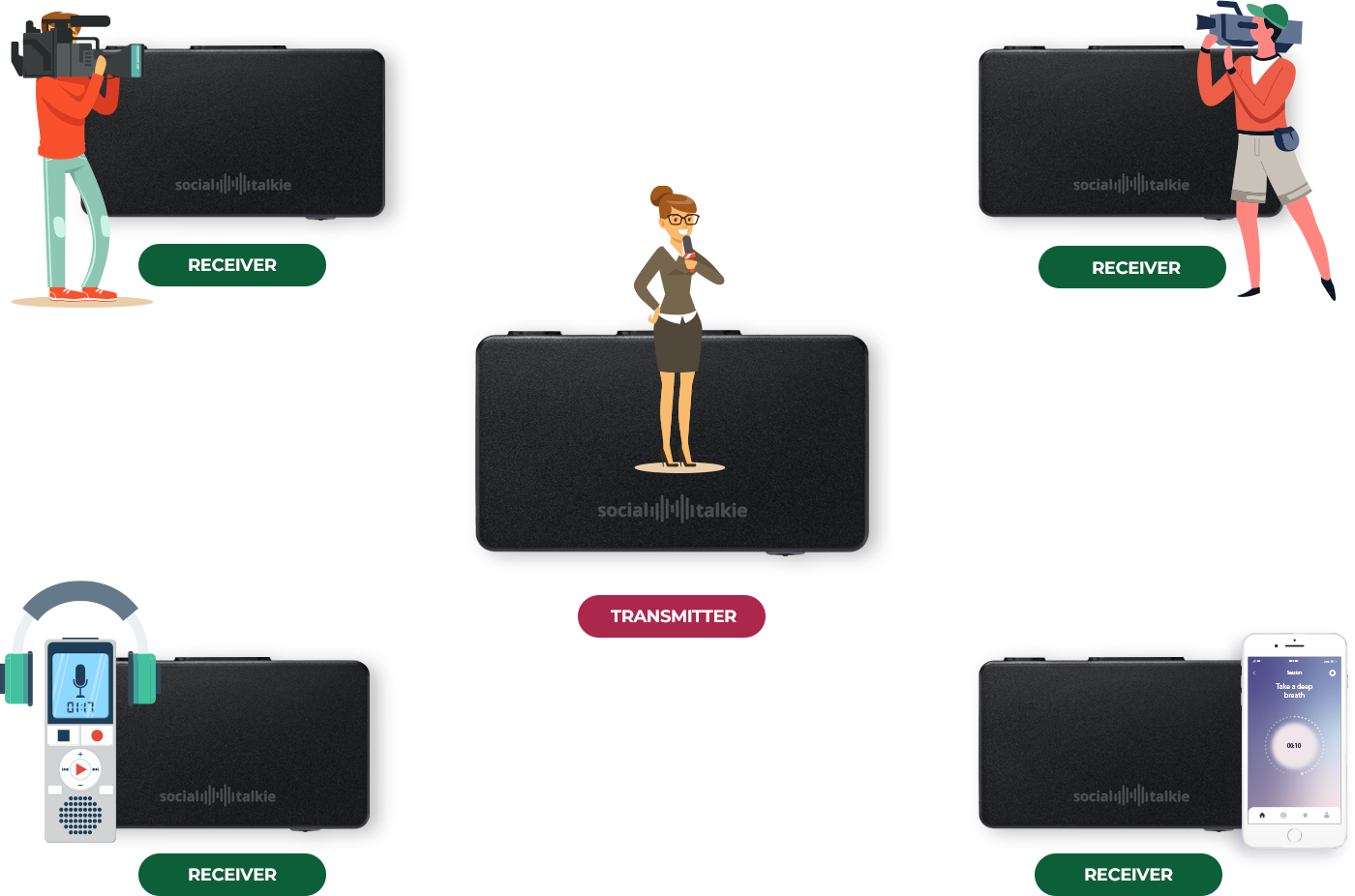 Social-Talkie's multi track recording function allows you to transmit from one device to several receivers.
Video camera, sound recorder and smartphone can record transmitted sound at the same time.